Re-Opening Malvern Active
The latest information on re-opening the Sports Complex
Here you will find all the latest updates on how we plan to re-open the Sports Complex.
We are thrilled to be opening our doors on
 Monday 12th April at 6am!
Our main priority is ensuring the safety and wellbeing of our members and staff. We are currently implementing new procedures so we can be confident we are operationally COVID safe as we can be. 
How we are keeping you as safe as possible during your visit:  
Pre-booking group exercise classes*, swim and gym slots is mandatory.
Members must check in at reception 
All members must wear a mask upon entry and to their booked activity (masks can be removed whilst exercising)
All payments are contactless 
Increased sanitise stations around the building
Social distancing measures and a one-way system throughout the building
Our rigorous cleaning rota has been increased and expanded to ensure all touchpoints (those we cannot remove) are cleaned every hour
We have removed as many touchpoints as possible 
We have limited the number of members and visitors in the facility at any one time
All customers are encouraged NOT to use the changing rooms where possible, coming showered, changed ready for their activity and showering afterwards at home.

Changing rooms will be available for pool use only,

but there is also a choice/procedure in place for swimming without the use of the changing rooms
A maintained 2m social distance throughout the sports complex
All members/staff to demonstrate enhanced personnel hygiene
All water stations will be out of use, bottles of water will be available to buy
How to pre-book your visit:
As part of our new procedures, from 21st July all members must book ahead of visiting Malvern Active. Our fair booking system allows you to book a maximum of one activity, per day, per member. i.e. you will be able to use the gym, the pool and attend a group exercise class in a day – you will not be able to attend double sessions of any activity in one day.
Log in to our online booking portal or open the app
Select the activity you wish to do (swim, gym, studio)
Select the day and time slot available in green
Then confirm booking
You should receive an email booking confirmation
Please note, if you do not attend a pre-booked session, you will be fined £6.00 and will be unable to book further sessions until the fine has been settled. 
PLEASE CHECK YOUR CONTACT DETAILS ARE CORRECT
It's important that the contact details we have for you are correct, please log in to our online booking portal to check. Simply, log in then select 'My Account' (top right corner), check and update your details, then save any changes made.   
If you require any help, please contact our team either via email or by calling 01684 581658. 
*Indoor group exercise classes are not available until Monday 17th May.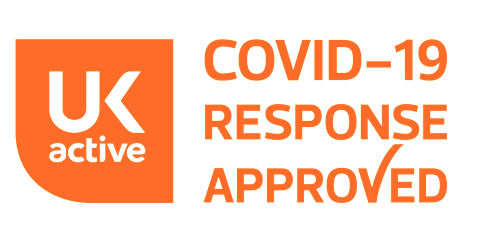 ---
Special thanks to Rob & his team at @MalvernActive @malverncollege for facilitating our training for two weeks. Such a great facility.
I'm very pleased with the quality of the facilities that I use & the staff are always really helpful.
Immaculately kept in beautiful surroundings.
Sarah is teaching me on a one-to-one basis plus in group swim sessions. I'm learning freestyle to become a triathlete - an area she's well versed in - and her knowledge and tailoring of my lessons in this area, is invaluable. She's an excellent teacher with bags of patience, is a brilliant motivator and most importantly personable and friendly. I'd highly recommend her for all types of swimming, at all levels.