Covid-19 Procedures
The following procedures are in place to protect the safety of members at Malvern Active
Procedures effective from 1st September 2021
We want to ensure the facilities at Malvern Active are as accessible as possible, while protecting against the spread of Covid-19. Please take note of the key points below which will take effect from 1st September.
Pre-booking group exercise classes, swim and gym slots are advised although bookings can be accepted at reception if there is the capacity

Members using the changing rooms should not enter before the stated facility start time. They are also required to vacate them within ten minutes 

of

 the stated closing time.

Members must check-in at reception

Members can now book/pay for guests

 
Wearing a facial covering/mask upon entry is now voluntary for members, however, the Malvern Active team will continue to wear theirs
The  one-way entry and exit system will remain in place
Our rigorous cleaning rota will remain in place to ensure all touchpoints (those we cannot remove) are cleaned every hour
We have removed as many touchpoints as possible 
All changing rooms are available
All members/staff are asked to continue demonstrating enhanced personal hygiene. Sanitising stations are situated around the sports complex for your convenience
Maximium Capacities:
We restrict the use of all facilities at Malvern Active to ensure members are able to maintain safe distancing.
Gym: 18
Swimming Pool (lane swimming): 16
Swimming Pool (family swim): 40
Exercise Classes: According to each class requirements
How to pre-book your visit:
All members must book their activity at Malvern Active. Our fair booking system allows you to book a maximum of one activity, per day, per member. i.e. you will be able to use the gym, the pool and attend a group exercise class in a day – you will not be able to attend double sessions of any activity in one day.
Log in to our

 

online booking portal

 

or open

 

the app
Select the activity you wish to do (swim, gym, studio)
Select your day and time slot
Then confirm booking
You will receive an email booking confirmation
Please note, if you do not attend a pre-booked session or cancel within 3 hours of your booking, you will be fined £6.00 and will be unable to book further sessions until the fine has been settled. 
PLEASE CHECK YOUR CONTACT DETAILS ARE CORRECT
It's important that the contact details we have for you are correct, please log in to our online booking portal to check. Simply log in then select 'My Account' (top right corner), check and update your details, then save any changes made.   
If you require any help, please contact our team either via email or by calling 01684 581658.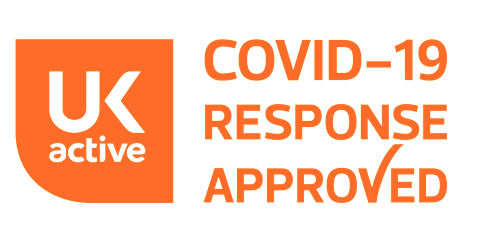 We would like to thank all our members for their efforts towards maintaining a safe environment at Malvern Active.
---